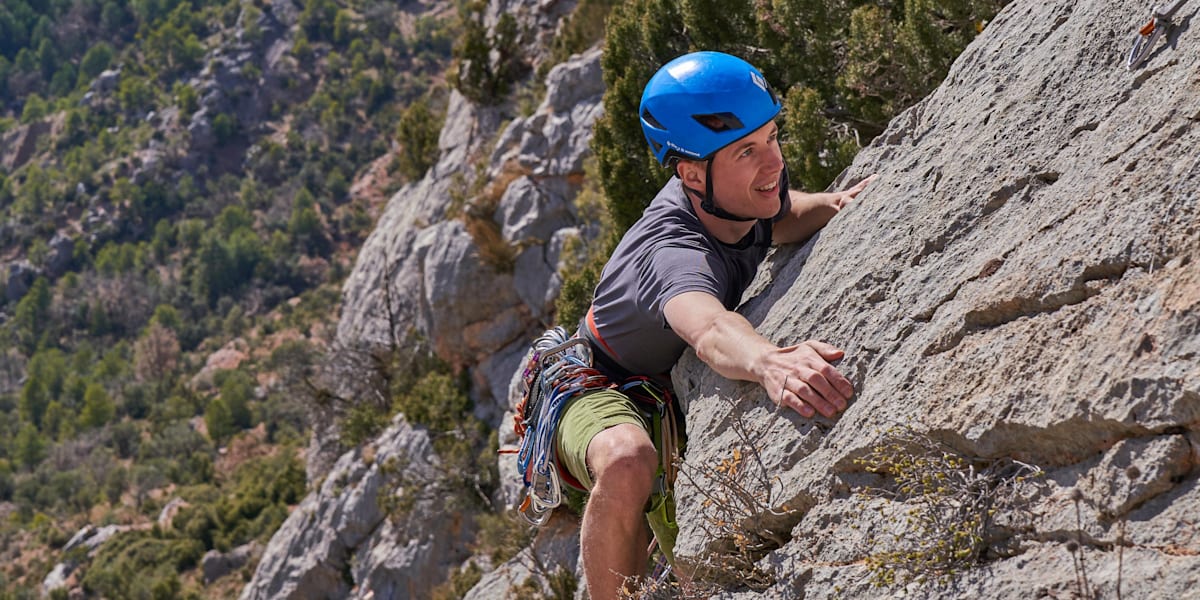 The article isn't about rock or mountain climbing. If we contemplate what this man is doing, it's quite amazing, and the training required must be extensive. But I'm going to consider just one aspect. The hand. Yes, the hand.
                Have you ever considered how amazing your hand is:  anybody's hand?  I'll share some observations.  If I'm standing outside, I can tell which way the wind is blowing by the hairs and skin on the back of my hand.  I can sense temperature.  I'm also aware of the amount of moisture in the air:  humidity.  Sometimes, I've been able to sense electricity, which if one reads science, makes sense.
                That man must exact the correct amount of pressure on that rock, even sense the strength of what he's grabbing, and utilize the finger tips in just the right amount as he pulls himself higher, working in tandem with all his other limbs, breathing, and line of sight.  And so much more. His grip must work with his balance, his awareness of position, and where he wants to go, and experience, which his cells remember, help.
Think of fishing. When tying a lure to the line, eye sight working in tandem with incredible dexterity in the fingers, put the two together. Think of how the fingers can tie a knot so small. As the fellow in the picture flings the lure out, he must anticipate and whip forward. As he reels, he's also "sensing" if a nibble tugs at the hook, and he must "yank" the lure at the right moment or lose the fish. Everything in catching the fish, the stance, monitoring, sensing, and much we never think about has to happen instantaneously, all the time, every time. For if we lose a moment anywhere, that's when we fall while running, choke when eating, hit the wall when not looking, and more.
Signals from your brain, regarding decisions and reactions, to your hands. Instantaneously.
                I suppose, many people who have arthritis in their hands, more so I think if they've done a lot in their life requiring their hands (i.e. cabinet making, car mechanic, dress making, surgeon, and more.), greatly appreciate what they used to could do.  We often don't think about it when all is good, but when age and health decline, then we know what we once had.   
                Long ago, I read about the synapse.  How the cells aren't touching, but signals go from one to the other, all day long, every day, and all happening instantaneously, constantly, to effect all the parts of your body to meet each and every situation, trillions of situations a day, which we never think about.  We just see things in generalizations.   I remember, in my youth, a sibling telling me about how when we touch something very hot, the first signal goes to our hand, so we flinch and pull away, before we've had time to think about that.  I can see why.  Like suddenly falling, and if you don't put your hand out, but think about it first, it's too late.  And what about sudden swerves in traffic, or avoiding a running person at the mall?   What about martial arts?  Gymnastics?  Skate boarding?  Dance?  The timing?  Even reading.