One president drug up all the cockroaches out from hiding. We get to see it all….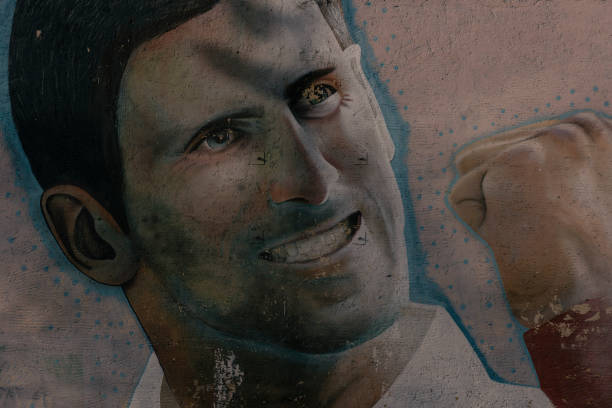 Novak denied.
Right now, the fans have more say. Do we realize?
                Perhaps the greatest men's singles tennis player in the world (I still think John MacEnroe is the best all-around.), Novak is not playing having been prevented for reasons I don't fully understand, but I have some very good guesses.  I think, and readers can confirm, that he has not taken the vaccine, but follows all protocals to prevent getting the virus, but also to prevent others from getting this flu virus.  Thus far, if I have this correct, he is very conscious of taking care of himself, and his family, but has felt the vaccine is not in his best interest.  And guess what?  He's denied access to a major, perhaps more.  Some "rules" were utilized to keep him away. Are we seeing the puppet masters at work? I believe so.
I will probably have to revamp this article later, but when I heard the news, following him and Rafael Nadal, knowing Rodger Federer and these two have done somethings perhaps never to be duplicated, I had to say something.
                Everyone knows their years are winding down.  And if I have my antennae right, Rafael may become the best ever, Novak being denied because he wants the "choice" over his health.  If Rafael, because of being vaccinated (and he was so supportive of the vaccine mandates), gets the prize of being the best, he'll always know what happened.  Is it fair to both men?  To the fans?  The question is whether Novak will continue to follow what he knows is right in his heart, or go along to get along and perhaps win the big prize, caving to political pressures, but at a cost to himself.  That's a big question.
But it's a continuing message to you and me. Why? Because we stand apart: thinking for ourselves, unwilling or unable to stop thinking for ourselves. And it's very important that we encourage others to be truly free,, responsible, and always follow the rabbit of reason down the trail of understanding. We want people to cooperate, but never against what is true and important. Parents have this to do in raising their children. Teachers, well, I don't think any "good" teachers exist in public propaganda education camps anymore because of the vetting process, weeding out honest and responsible, well-educated instructors, but perhaps in private and other arenas…. Good teachers have it to do in properly raising awarenes and providing quality lessons without putting too much of their own rhetoric in them, unless the information is honest, heartfelt, true to American principles and our constitution. Others have it to do by being true to themselves, thus able to be true to others, and then, by example and words, provide for others what real freedom looks like.
           To those who haven't, you may be doing yourself, and others, a favor to read Natan Shiransky's book, "Fear no Evil." This is a very good and decent man, having been through everything, yet never forgetting his family and those he worked so hard to free. It is because of men and women like him and Andrei Sakharov, among many others, that so many are free today. I hope Novak has the time to read his book.