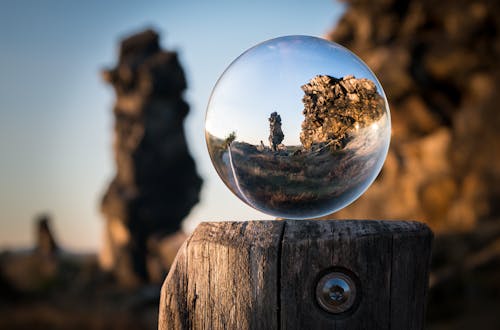 I'm going to provide here one perspective. It comes from a lot of education (growing up, at a university, and through my own research). Also, I taught for many years, adjusting along the way, but always holding true to the basics, creative lessons, and getting the students to think for themselves.
While growing up, we need our parents to guide us, more so by being responsible examples and providing the family experience, if we seek to verbalize what is natural. And we need those day to day events, chores, discussions, fight among siblings, friends, sleepovers, and more.
                But there's something else.  Real life.  We come into the world natural.  But we also come into the world surrounded by the culture and beliefs (I'm speaking here of the video culture and fads of the times, but more.).  If that culture and belief system is healthy, allowing kids to be kids, and parents to raise their children by understanding and simplicity, our young ones feel safe, take on adventures, but always remain true to what they know inside, though they may need direction and experience the school of hard knocks.  This second is necessary, for without falling, struggles, bullies, and such, we don't know how to deal with the difficulties of life.
                Education is a tool, like anything else.  But it's how we learn.  As a teacher, I wanted the students to have their basics to mastery, but I didn't want them to be intellectual.  I wanted them to be real.  I wanted them to talk from understanding, from themselves, day to day life, and from real experiences, not cogitate on the abstract and ideas that simply flutter into our minds from television and gaming and youtube. I never wanted them to answer questions on what they think I wanted them to say. I already know what I think and believe. How do they "see" things?
Let's try this another way, for I'm not quite putting it as I understand.
                A good friend of mine has a fantastic grand-daughter (He shared this story years back.).  She was a happy-go-lucky child, going to a private school I believe, and enjoyed her friends and hobbies.  She liked drawing and such.  At some point, someone (I don't remember who.) told her what wonderful artwork she was doing.  This made her happy.  However, for some reason, she started feeling the compulsion to keep making the art, improving, but the fun had gone out of it.  Why?  Before, she never thought about it.  She liked drawing.  It was natural.  She liked making pictures and other art things.  But when too much attention was drawn to her work, it changed the entire dynamic.  She could no longer just enjoy.  My friend explained, had he not intervened and got her off worrying about being a great artists, she might have done something terrible to herself as she grew older.  He asked her to quit the artwork for some time, then come back to it when natural interest motivated her again.  But this time, do it because it's fun. A week or so later, she started up again, but without any conundrums about being a great artist, and then she was whistling all the while.
                You see, we have a real self.  That real-self lives by understanding, but not understanding that comes from others, but understanding that is revealed within, day to day, without thinking about it.  Just living.  You see your room needs cleaning, so you pick up the clothes, put your toys away, and maybe sweep up.  You need money, so you get a job, or baby-sit, or mow lawns, or create jewelry, or whatever.  You live as you see.  It's natural.  But, yes, it does come with some guidance, but also by observing the parents and others.
The desire for a higher education is often outwardly directed. We see others going to college. We hear that college opens doors. We see society supports a university degree. And like that young lady, we feel the "pressure" to get that higher education. The world approves. Of course, some rebel, but often to serious detriment. It can feel like being stuck between a rock and a hard place. You aren't inwardly motivated to sit in classes, garner grades, get the degree, then find a job that you're prepared for. But if you don't, you feel the "sting" of not going to a university, not getting that higher education, not getting the house and two cars and 2.5 children.
                Make no mistake.  I think learning is important.  I believe the basics are paramount.  I believe responsibility is a very important aspect of life.   We all have to grow up.  We all have to work.  It's part of life.  I went to college for the degree, but also to take some classes I thought were good for me, but I also engaged jobs of interest, took on hobbies, and discovered the ease of learning without thinking that you're learning. I quit college when I no longer saw the purpose, but after working a few years and gaining experience, I went back, this time knowing why I was returning.
                As a teacher, while providing lessons and projects, we have discussions from time to time, usually on a Friday, after the week's work has been accomplished.  Let's talk careers.  Let's talk about what you like to do.  Let's talk conflict resolution.  Some kids mow lawns.  Some kids help out at family businesses.  But I ask them, what you like to do, if you like anything.  And I provide many examples of personal and other people's experiences.  Then, some kids talk about what they want to do. It's easy to see the ones who are just saying something versus the ones who have a real interest.
                The point here is not to create pressure.  It's to see what they are interested in.  Remove "ideas" that work against their inner knowing.  We talked "Shark Tank."  We talk summer camps.  We talk baby-sitting.  What do you already do that is fun, which might one day turn into a career?  One student liked cooking, which was obvious.  I suggested to his family to allow him to cook meals for them.  He liked the idea.  Who knows?  If he thoroughly enjoys the process, perhaps one day he might venture into opening up a restaurant, working for one of the top establishments, open a catering company, or who knows.  He might even work in another field, cooking great meals at home.  Another girl, after being in my class, had a great business idea.  I suggested she continue the research, work for someone in the field so she can learn hands-on, then perhaps open up her own business, but that she would have to be prepared to work 20 hour days.  She actually loved the idea.  It was in her.  But I always explain, you're not doing this for me.  I don't care what you do.  You do have to be responsible:  we all do.  But whatever you find, you're doing it because it's your idea.  I won't applaud you (I'll do this inwardly.).  I probably will forget you were ever in my class (I won't.).  But I prefer their motivation to be inward.
Will some kids do these things to please me, or other adults in their lives. Perhaps. But it will be healthy because I want them to do what they do for themselves.
                I've had students come back enthusiastically, telling me of what they are now doing as adults.  They see I'm happy for them.  But because they found their own road.  Some have families.  Some are career-only at present.  But whatever, it's their self-discovery.  They're intrinsically motivated. 
I've explained to them, that a university is one way. There are many roads. They get to choose, but choices also come with success and consequences, but they get to live their lives. If they fall, they have to pick themselves up again. They can learn as they go.
                For myself, most of my learning was outside the university (I would say at least 90% outside.).  Work.  Hobbies.  Interests.  Research when I was curious.  Learning things so I had more for the students.  And much more.  I followed interests.  Fixing my cars.  Read the manuals.  Go to the junk yard.  Mistakes?  Learn and fix. 
But people who've found their identities in being intellectuals often don't realize they don't know who they are. They think they know. But they don't realize the reasons they went down their road. They don't know how to be themselves. They need to surround themselves with others who "appreciate" the dialogue of intelligence, but it's not a dialogue of real interest, but to "seem" intelligent and be respected. I suppose, for some people, that is who they think they are. For others, it becomes a terrible "fix." They feel a pressure to continue a charade, to keep up "the act," to be admired, all the while needing those drinks at the end of the day, wondering why they can never relax or be themselves. And the fear to start all over, to give up the façade, giving up the respect. Well, that can lead to all types of calamities. However, it can also be the start of really living. Be brave. Be willing to give up the attention. Start over. Even in older days. I've seen those who have done so. It's like a breath of fresh air. All their lives, and they were responsible, but feeling like they had to be something they weren't. Some find second or third careers. KFC anyone?